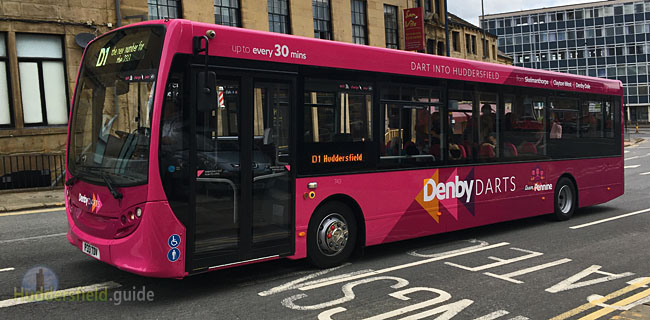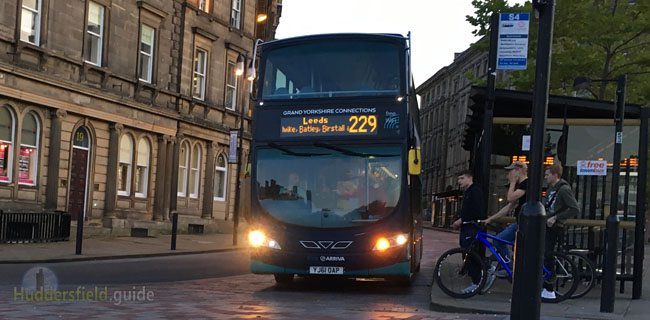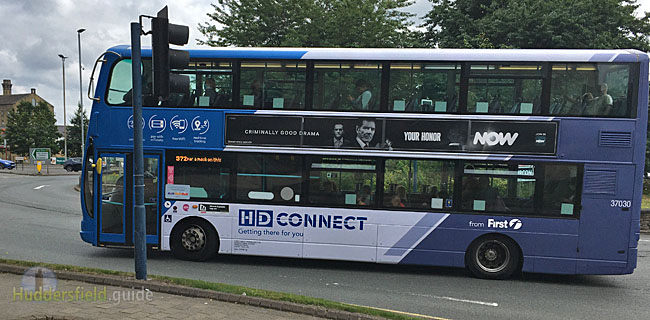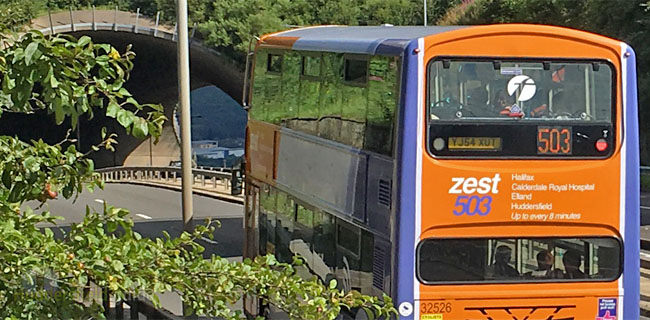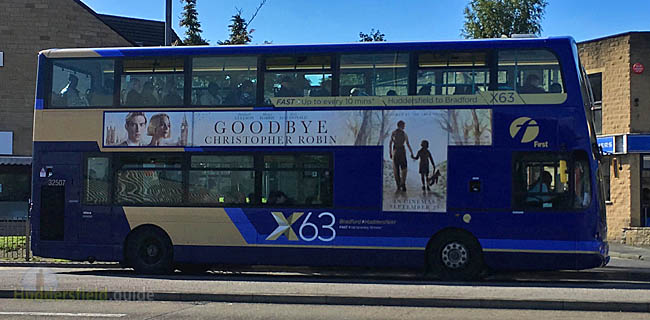 Bus travel
---

Huddersfield has a wide range of bus services to its districts and surrounding villages and towns. Route details together with timetables from Metro for many of these services can now be easily found if you select your starting point or destination in our
villages
page. You'll find a travel section on each village's page.

Most buses terminating in the town centre operate into the bus station in Upperhead Row, Huddersfield, but there are additional stops in town centre streets. A few through-town services have stops in nearby Market Street or Westgate.

Companies operating buses in and around the Huddersfield area include Arriva Yorkshire, First, CT Plus, Streamline, South Pennine Community Transport and Transdev - Team Pennine.

The website of West Yorkshire passenger transport authority Metro offers live departure information for bus stops in West Yorkshire together with timetables. A link to the Metro home page can be found below.
The Huddersfield.guide travel study is provided for general guidance. Please check timetables or with bus operators for full and up-to-date details.

How to plan a bus journey using Huddersfield.guide:
1. Go to the Villages page and select your start point or destination.
2. Scroll down the page to the travel section to check your route.
3. Click on the link to a timetable at Metro website.


---

Metro
West Yorkshire passenger transport authority Metro's website home page (external link).
---
Also in Huddersfield.guide
Travel
Home
Villages
Map
---